Google Scholar provides a simple way to broadly search for scholarly literature. You can search across many disciplines and sources: scholarly articles, theses, books, abstracts, patents and court opinions, from academic publishers, professional societies, online repositories, universities and other Websites.
Many articles are freely available in Google Scholar. If you are on-campus, Google Scholar will show you journals that the Madigan Library pays for by using the Get It @ Madigan Library link. If you are off-campus, you can set Google Scholar to see all of Madigan Library access to full-text articles or use our Journal Locator to find out if Penn College students have access to the journal.
Scholarly/Peer-Reviewed Journals
What are "scholarly" or "peer-reviewed" articles?
Written by experts in that field
Content has been critically evaluated by other experts
Contains bibliography/reference list of other sources used
For a more extensive list of characteristics, see the Periodicals Library Guide.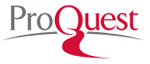 Career and Technical Education
Publication Date: 1975-date
ProQuest® Career and Technical Education is the definitive source for vocational information. The database includes over 790 titles, with more than 700 available in full text. Both students and instructors can access the database to research virtually any technical topic, including: computing science; healthcare; building trades; auto mechanics; sales and retail; accounting; graphic design; and photography.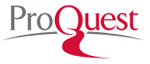 ProQuest Science Journals™
Publication Date: 1986-date
ProQuest Science Journals covers science, technology, computers, engineering, physics, telecommunications, and transportation.
Because full-text may not be freely available in these databases, students, faculty and staff who need an article may request a copy using our interlibrary loan service, ILLiad.
The Madigan Library's databases can be accessed from wherever you are, 24 hours a day/7 days a week.
Once you click on a link to a database, you need to login with your network ID & password - the same you use to login to any campus computer.
Journal Locator
Many times, the full-text of an article you find is available right away in PDF or full-text format. However, if the full-text is not available in the database you are using, LinkSource can check if it's available in another database. Look for "Find a copy," or "Check for availabilty in other Penn College resources" to see if the article you need is full-text in another database or here in the Madigan Library in print or on microfilm. Do you have a citation and want to see if we have the article? Use Journal Locator to search the title of the journal to see if it is full-text or here in the library.
ILLiad
Can't find the article or the book you want in one of our databases or in the Madigan Library collection? Use ILLiad, our interlibrary loan system, to request what you need from another library. ILLiad is incorporated into many of our databases (like ProQuest and WorldCat). Look for the blue button or the words "Get on Interlibrary Loan" to request a copy of the article or book from another library.